Training Bites
Puppy Bites
£2.90
LEARN MORE
Naturally high in Omega-3s to improve retinal & brain development in young pups
No added sugar or nasties whatsoever
For small dogs/puppies, from 8 weeks old
100 grams (approx. 110 rewards)
Salmon
Peanut Butter
Linseed
Everything you need to know
Training Bites
Brunch Bites
£2.90
LEARN MORE
Perfect for training or on-the-go
For four-legged friends of all shapes and sizes from 12 weeks old
100 grams (approx. 110 rewards)
Salmon
Honey
Avocado
Everything you need to know
Training Bites
High Protein Bites
£2.90
LEARN MORE
Perfect for training or on-the-go
For four-legged friends of all shapes and sizes from 12 weeks old
100 grams (approx. 110 rewards)
Chicken
Spinach
Chickpeas
Everything you need to know
Training Bites
Nut Butter Bites
£2.90
LEARN MORE
Tasty blend of peanuts, cashews and coconut oil, providing a fantastic source of protein and fibre
For four-legged friends of all shapes and sizes from 12 weeks old
100 grams (approx. 110 rewards)
Turkey
Coconut
Cashews
Everything you need to know
Training Bites
Vegan Bites
£2.90
LEARN MORE
Lovingly baked plant-based recipe. A delicious vegan-friendly treat for your dog!
For four-legged friends of all shapes and sizes from 12 weeks old
100 grams (approx. 110 rewards)
Peanut Butter
Banana
Kale
Everything you need to know
Training Bites
Paleo Bites
£2.90
LEARN MORE
The ultimate paleo bites for your dog. Your dog will go wild!
No added sugar or nasties whatsoever
For four-legged friends of all shapes and sizes from 12 weeks old
100 grams (approx. 110 rewards)
Duck
Almond
Orange
Everything you need to know
Training Bites
Superfood Bites
£2.90
LEARN MORE
Packed with vitamins, minerals and fibre to whizz up a superfood smoothie to keep your dog fit and healthy
No added sugar or nasties whatsoever
For four-legged friends of all shapes and sizes from 12 weeks old
100 grams (approx. 110 rewards)
Salmon
Banana
Blueberry
Everything you need to know
Training Bites
Tropical Bites
£2.90
LEARN MORE
Full of vitamins and minerals, providing a perfect snack with a tasty tropical twist
No added sugar or nasties whatsoever
For four-legged friends of all shapes and sizes from 12 weeks old
100 grams (approx. 110 rewards)
White Fish
Mango
Seaweed
Everything you need to know
Training Bites
Mixed Bites Bundle
£18.27
LEARN MORE
Perfect for training or on-the-go
For four-legged friends of all shapes and sizes from 12 weeks old
7 x 100 grams (approx. 110 rewards per pack)
Everything you need to know Perfect for on-the-go All-Natural Ingredients
Low calorie training treats Perfect for on-the-go All-Natural Ingredients
Low calorie training treats Perfect for on-the-go All-Natural Ingredients
Low calorie training treats Perfect for on-the-go All-Natural Ingredients
Low calorie training treats Perfect for on-the-go All-Natural Ingredients
Low calorie training treats Perfect for on-the-go All-Natural Ingredients
Low calorie training treats Perfect for on-the-go All-Natural Ingredients
Low calorie training treats Perfect for on-the-go All-Natural Ingredients
Low calorie training treats Perfect for on-the-go All-Natural Ingredients
Low Calorie Training Treats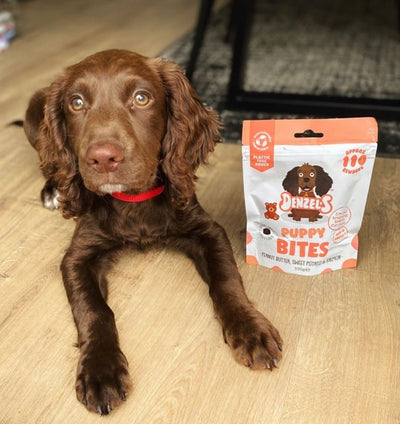 The Pooch Files
Start Your Pup's Training Right with Denzel's Omega-3 Rich Puppy Bites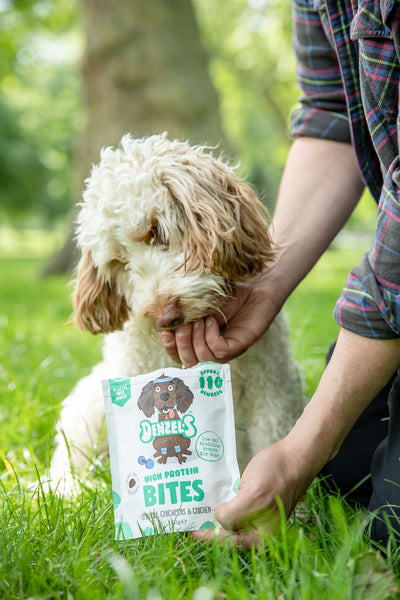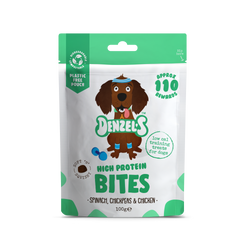 The Pooch Files
High Protein Training Bites: For the Fitness Finatics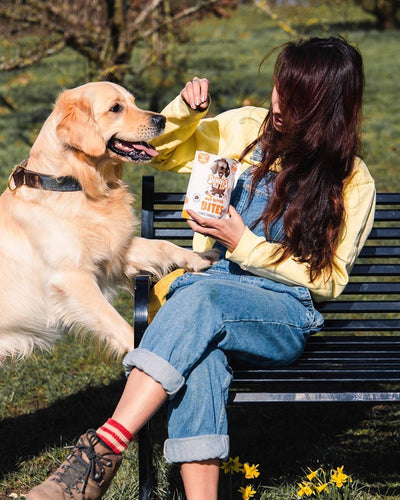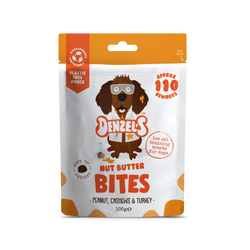 The Pooch Files
Rudi's Favourite Training Treats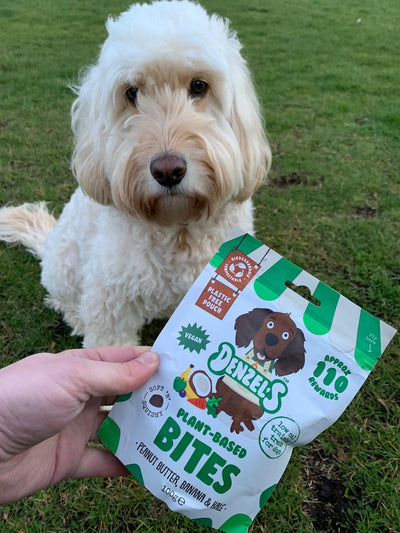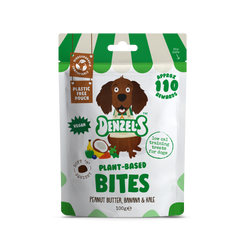 The Pooch Files
Plant-Based Perfection: Juno's Tasty Treats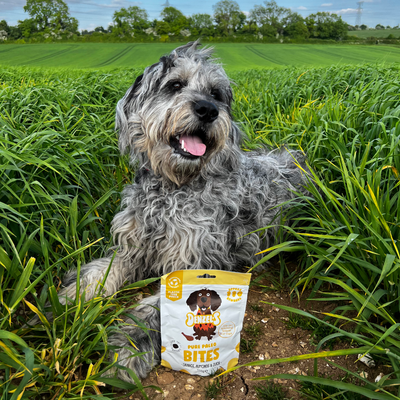 The Pooch Files
Halli's got a nose for paleo soft-baked goodies