Say hello to our Chief Taste Tester, Denzel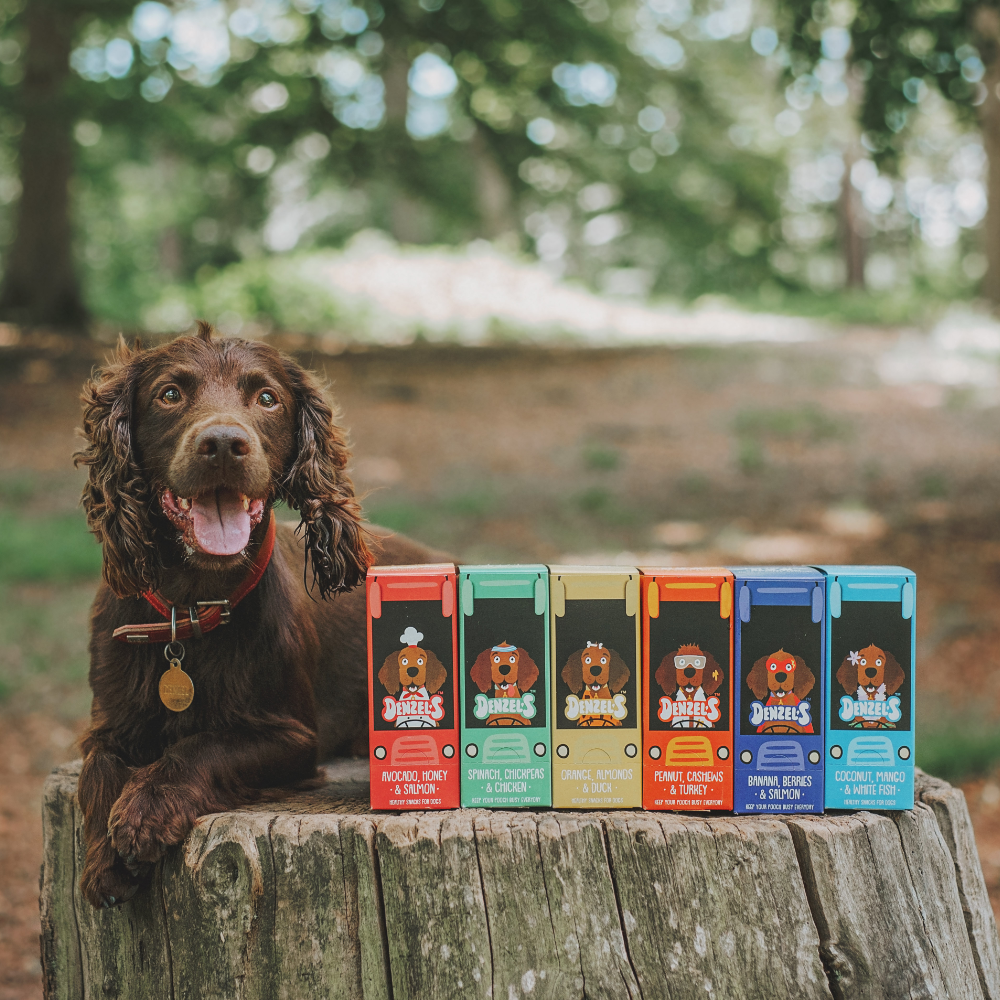 Say hello to our Chief Taste Tester, Denzel
Yes, he's real! Denzel is our amazing working Cocker Spaniel and the face of our everyday snacks for dogs.

He noticed there were very little truly natural and healthy dog snacks for him to enjoy. Most were high in sugar and made with cheap fillers, colourings and preservatives. Even worse they came in harmful single-use plastic, which ends up in our oceans and in our environment.

Denzel didn't want to stand for that. It was time for change.
Denzel set about creating healthy snacks for dogs that were not only delicious, but produced in an eco-friendly and sustainable way.

All Denzel's snacks are made with all-natural ingredients, sustainably sourced from local UK and Ireland suppliers. They also come in 100% plastic-free & certified home compostable packs.

Go Denz!