SOLD OUT
Halloween
Frankenstein Head
£8.50
LEARN MORE
A special spooky gift for your pooch
For four-legged friends of all shapes and sizes from 12 weeks old

Turkey

Pumpkin
Apple
Everything you need to know
SOLD OUT
Halloween
Halloween House
£5.00
LEARN MORE
A special spooky gift for your pooch
For four-legged friends of all shapes and sizes from 12 weeks old
3 limited-edition spooky packs inside
Chickpeas
Peanut Butter
Turkey
Everything you need to know
SOLD OUT
Halloween
Spooktacular Bones
£2.90
LEARN MORE
A special spooky gift for your pooch
For four-legged friends of all shapes and sizes from 12 weeks old
100 grams (approx. 110 rewards)

Turkey
Apple

Pumpkin
Everything you need to know
SOLD OUT
Halloween
Pumpkin Lantern
£2.00
LEARN MORE
A special spooky gift for your pooch
For four-legged friends of all shapes and sizes from 12 weeks old

Pumpkin
Banana

Beetroot
Everything you need to know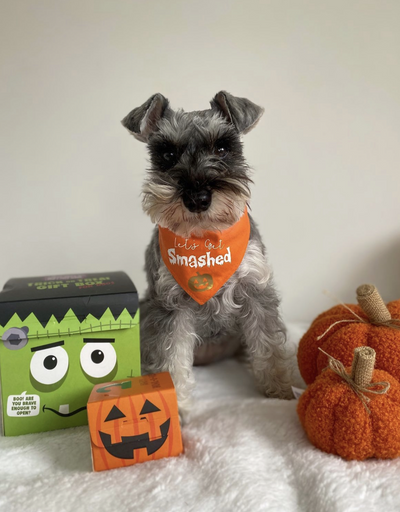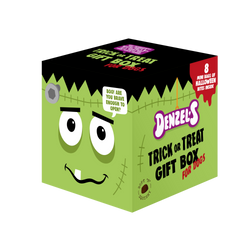 The Pooch Files
Flora and Frankenstein: a match made in Halloween Heaven.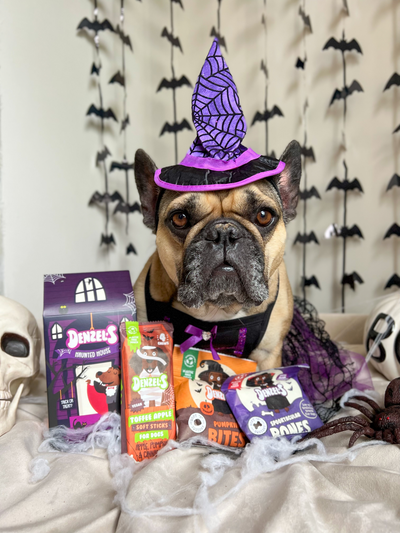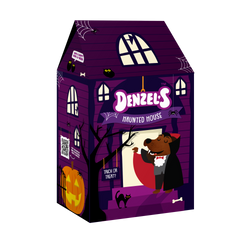 The Pooch Files
Bewitching Jura's insatiable appetite for Halloween delights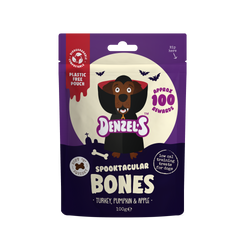 The Pooch Files
Poppy, the Queen of Halloween herself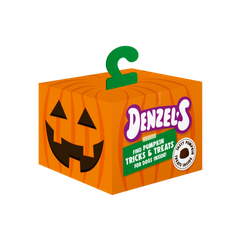 The Pooch Files
If Louie the Mini Dachshund could drink pumpkin spiced lattes, he would.
Free Delivery
Enjoy free delivery on all order over £20
Satisfaction Guaranteed
We're sure your dog will love Denzel's, but we'll give you a full refund on your first order if not!
Great Reviews
4.8* rating on over 1000+ reviews